The Organization:
CycleYouth, Inc is a non-profit bicycle racing team dedicated to the development of young cyclist. We are a premier off-road racing developmental program established as a 501(c)(3) nonprofit corporation organized in the state of Georgia in 2011, but started in 2002. Our sole purpose is to establish a comprehensive bicycle-racing program for young men and women between the ages of 14 and 20, to promote and support national and international competition in this age group for the sport of mountain biking.
CycleYouth is standing out as a program to develop athletes who are destine to go on to further success in the sport of cycling. Our coaching, mentoring and support staff are dedicated to helping these youths develop as athletes. We subsidies coaching services to give each athlete a program for training and racing.
The Mission for us is to raise the money required to fund and implement such a program. Funds are allocated mainly through a grant process where the rider applies for assistance with coaching, training, equipment, travel and other needs encountered with racing at this level. Funding thus far is able to support travel and coaching.
CycleYouth consist of racers of all levels of success whom we nurture. The team's two levels are CycleYouth DEVO and the Elite Team. Through the DEVO program local bike shops are involved with CycleYouth. There are many DEVO teams around the Southeast. We move riders to the Elite program when they are ready to compete and train at the highest levels.
Interested in joining our team? Contact us and we will go from there, see contact page for our address or email. We have beginners to experts.
Junior racers feel free to contact us with any questions about the team program; we have several levels of support to offer.
2005 XC Gold Medal Junior National Champion, Mike Cummings
2006 XC Gold Medal Junior National Series, Mike Cummings
2006 XC Silver Medal Junior nationals, Tristan Cowie
2006 XC Bronze Medal Junior nationals, Mike Cummings
2007 XC 5th Junior nationals, Tristan Cowie
2008 XC Gold Medal Junior National Champion 15-16 Expert, Seth Kemp
2008 Super-D Gold Medal Junior National Champion, Seth Kemp
2008 Downhill Gold Medal Junior National Champion, Ethan Quehl
2008 XC Bronze Medal Junior Nationals, Tristan Cowie
2009 Super-D Gold Medal Junior National Champion, Seth Kemp
2009 XC Gold Medal Collegiate National Champion Div II, Tristan Cowie
2009 XC 4th Junior Nationals, Seth Kemp
2010 Super-D Gold Medal, Junior National Champion, Seth Kemp
2012 Downhill Nationals 5th, Matt Fitzgerald,
2013 XC Silver Junior Nationals, Luke Vrouwenvelder
2013 Super-D Silver Junior Nationals, Luke Vrouwenvelder
Riders went to World Championships 2005-2013!
2014 XC Gold Cat II Junior Nationals, Adam Cohen
CycleYouth, Inc
CycleYouth copyright 2015
CycleYouth trademark 2015
Thank you to our sponsors, patrons, parents and team for making us a success
junior mountain bike racing team
2015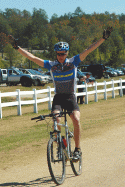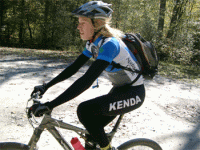 Ethan Quehl
2008 National Champion
Junior Downhill
"The difference between CycleYouth and my old team is night and day."
Tristan Cowie
2009 Collegiate National Champion
2008 Junior Bronze Medal
"CycleYouth has helped me reach my goals..."
Mike Cumming 2005 Junior National Champion
2008 National Championships, Mount Snow, VT
Mike Cummings
2005 Junior National Champion
Expert Junior
Mammoth Lakes, CA
"I know I have a lot more work to do, but it was nice to see an improvement in my racing."